Details
Free Shipping In India
Product Details
Brand Description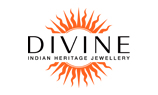 Divine Brand - Indian Heritage Jewellery
Jewellery and women have been sharing a unique bond since long. The jewellery making tradition started more than 5,000 years back in India. Since, India is vast diverse land of varied culture and art it has influenced the designs of Indian jewellery. The royals of Ancient India have always patronaged the art of jewellery making and thus jewellery in India indicates material blessings and divine abundance.
Gold has always been the preferred metal for crafting jewellery and so the gold jewellery representing different region and tradition weaves a tale of their own with their pattern holding aesthetic and religious value too.
Our brand "Divine" features a stunning collection of traditional jewellery based on heritage, culture, art and craft.
Each of our ornaments of the Divine Jewellery collection, has an individual tale to narrate and has been designed, carved painstakingly, inscribed and embedded in gold that adds a vintage feel to it. Divine celebrates the golden era of the Indian history when Indian civilization was at the peak of its development, soaking in the royalty, rich culture, classic lifestyle, it is a tribute to the ageless era. Much more than jewellery, it is an idea, like the child of artistic imagination moulded by superior craftsmanship. Our jewellery is inspired from nature and fuelled by the love of beauty, it is a belief which has been given life and more or less like it is a bridge between the forgotten golden era and the modern India.
Malabar Gold & Diamonds have laid out an amazing spread of antique and unique Divine jewellery. Have a look at the finest of jewellery, and choose from a wide range of jewellery, each piece crafted with utmost care and under skilled expertise. Those enthralled by the rich culture and heritage of this vast land will love the collection celebrating and upholding the Indian cultural heritage.