Product Details
Brand Description
Era Uncut Diamond Necklace EGNREG974NK2
SKU : EGNREG974NK2_US
Metal Information
Gold Purity

22 KT (916)

Metal Colour

Yellow

Gross Weight ( g. )

34.68

Net Weight ( g. )

30.192
Product Dimension
Product Length (INCHES)

16

Product Height (mm)

56

Product Width (mm)

54

Product Size

16
Basic Information
Product Type

Necklace

Brands

Era

Item package quantity

1

Gender

Women
Other Information
Stock Status

International Shipping

Theme

Contemporary

Design Type

Close to Neck

Wearing Style

Party Wear

Occasion

Anniversary
Stone Information
Stone Weight ( g. )

18.82
Uncut Diamond Information
Uncut Diamond Weight

3.62
Product Findings
Finding Type

Hook and Eye
Era Uncut Diamond Earring EGNREG977ER2
SKU : EGNREG977ER2_US
Metal Information
Gold Purity

22 KT (916)

Metal Colour

Yellow

Gross Weight ( g. )

15.119

Net Weight ( g. )

13.441
Product Dimension
Product Height (mm)

38

Product Width (mm)

21
Basic Information
Product Type

Earring

Brands

Era

Item package quantity

2

Gender

Women
Other Information
Stock Status

International Shipping

Theme

Contemporary

Design Type

Jhumki

Wearing Style

Party Wear

Occasion

Anniversary
Uncut Diamond Information
Uncut Diamond Weight

2.13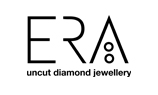 Era Brand - Uncut Diamond Jewellery
The luminous ERA brand is a collection of uncut diamond jewellery inspired by the cultural heritage of India from Malabar Gold & Diamonds. The ornaments and designs are a fusion of ageless Indian jewellery styles as well as the modern trends. It is believed that Mughal royalty use to adorn these, as it symbolised prestige and heritage.
Diamonds have been used as status symbols since thousands of years but, before even modern equipment were introduced for mining diamonds were actually sighted on river beds. So, by the time science and art of cutting and polishing diamonds were introduced, uncut diamonds had already been embraced and cherished by jewellery lovers. Of late the trends in diamond jewelry have made a shift towards uncut diamonds with consumers and companies alike wanting beauty in its natural form. Malabar Gold & Diamonds have discovered and recreated these designs which were once popular as a royal symbols.
But, uncut diamonds can be threat to artisans as the type of cut is determined only after a careful study of the uncut diamond's shape, its inclusions and other flaws which are to be removed. They also need to determine which cut should preserve the uncut diamond's weight the most.
Exquisitely crafted in 22K gold the Era brand features uncut diamonds and precious stones, offering unmatched craftsmanship, purity and design excellence to jewellery lovers everywhere. With sparkling red rubies and green emeralds along with uncut diamonds, each and every Era uncut diamond jewellery is surely a masterpiece in itself as it not only enhances the face of the wearer but truly complements a traditional attire and highlights Indian heritage in the form of a jewellery. We at Malabar Gold & Diamonds have showcased a wide display of artistic uncut diamond jewellery under Era brand that redefines class, grace, tradition, art and culture.